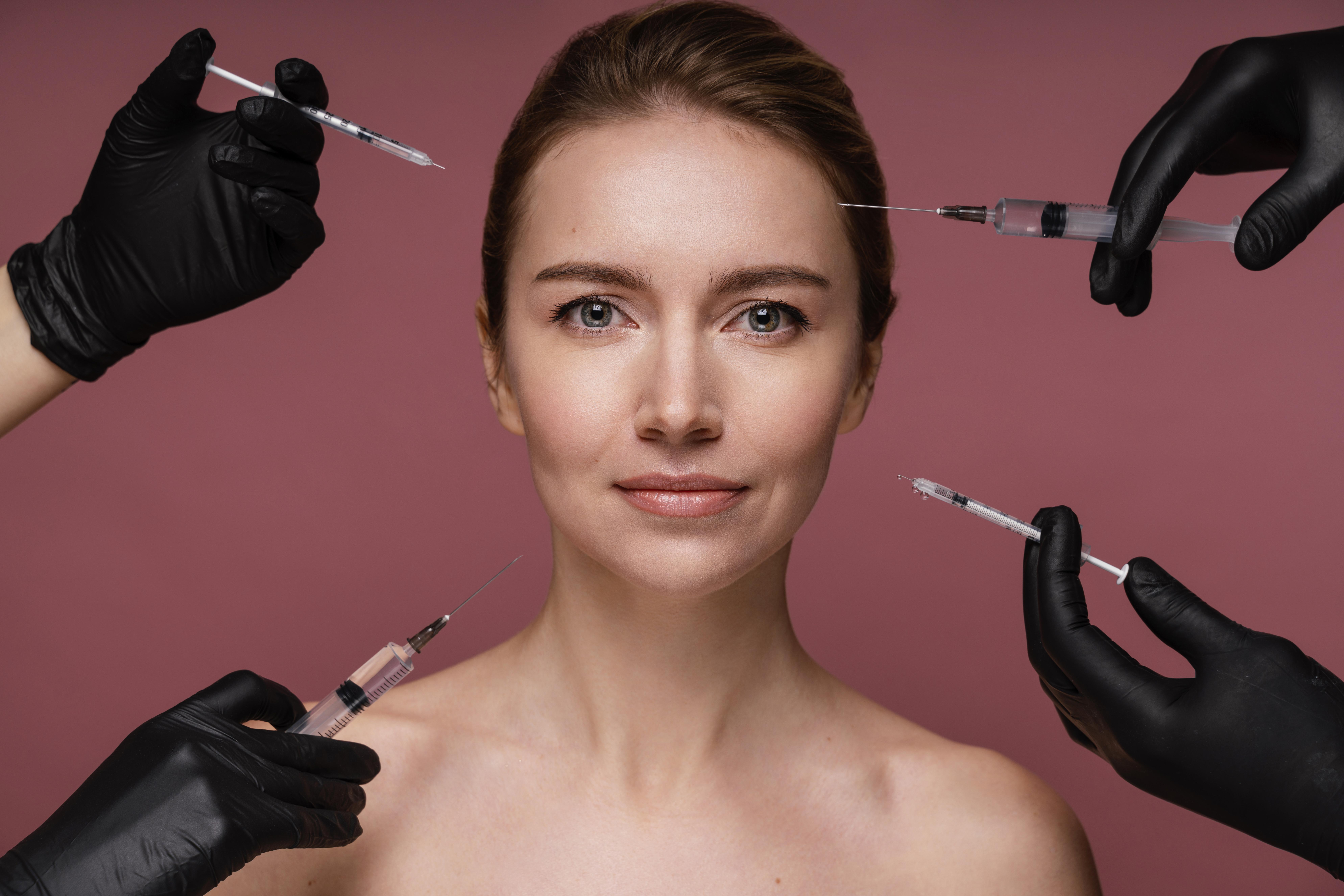 1. Hyaluronic acid(HA) fillers
Hyaluronic acid dermal fillers are one of the most popular types of dermal fillers on the market today. They are used to correct a variety of facial wrinkles and folds, including the nasolabial folds, marionette lines, and other wrinkles and creases in the face. Hyaluronic acid is a naturally occurring substance in the body that helps to keep the skin hydrated and plump. When injected into the skin, it acts as a "filler" to fill in wrinkles and creases. It is also used to add volume to the lips. Hyaluronic acid- based dermal fillers are safe and effective, and have very few side effects. The most common side effect is temporary swelling and bruising at the injection site.
2. Calcium hydroxylapatite fillers
Calcium hydroxylapatite is a naturally-occurring substance found in our bones. It is one of the most well-studied dermal fillers worldwide and has been substantially used for the correction of moderate-to-severe facial lines and folds as well as lost volume due to aging. This type of fillers is also soft and gel-like. The consistency is thicker than hyaluronic acid fillers, meaning calcium hydroxylapatite fillers will last longer than hyaluronic acid fillers. Typically, they can last up to 24 months.
3. Poly-L-Lactic acid(PLLA) fillers
PLLA is a synthetic dermal filler that is injected into your face, causing your body's own production of collagen. This substance is unlike other dermal fillers because it doesn't produce immediate results. Instead, it stimulates your own body's collagen production, so results appear gradually over a period of a few months. PLLA is typically used to treat very deep facial wrinkles as well as to correct volume loss, and results can last 2 years.
What is the safest dermal filler?
Dermal fillers are FDA approved and completely safe. The ones purchased online may be cheaper, but they contain non-sterile substances which increases the risk of allergic reactions, and infections. 
Dermal fillers are also safe when it is in the right hands. Finding the right doctor to perform the procedure is key. It is important to choose a reputable provider who has experience in performing filler procedures in order to minimize the risk of complications. There are many dermal fillers providers out there, so it's important to do your research before choosing one. Make sure to read reviews and ask around for recommendations. Once you've found a reputable provider, schedule a consultation to discuss your goals and concerns.
At GEM Aesthetic Clinic Malaysia, we have our experienced doctors available for consultation to guide you through our dermal filler treatment Malaysia and which procedures are the best suit for you. Don't hesitate to book a consultation with us now!
What are the other Anti-Aging treatments we offer?