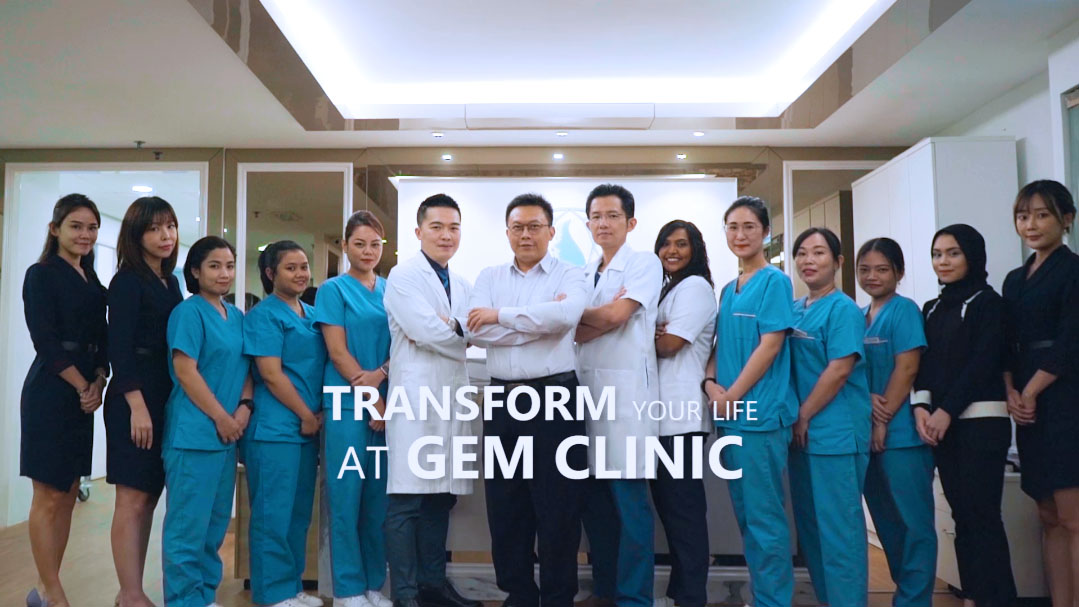 Award Winning Aesthetic Clinic in Malaysia
GEM Clinic is an established and high sought after aesthetics specialist in Malaysia. Licensed by Ministry of Health and driven by a team of LCP certified doctors, we have built a strong aesthetic presence in Malaysia in a short period of time. We aim to enhance beauty and reverse signs of aging; which goes with our tagline "Discover your inner GEM". GEM Clinic endeavors to empower our clients to defy time and free them from society's mindset with improvements that make them feel confident and great about themselves.
GEM Clinic is a top-notched result driven aesthetic clinic Malaysia, having won numerous awards under our belt with the latest win; Brand Laureate 2017-2018 Wellness Aesthetic Solutions Award. On top of carrying USFDA certified products and devices, our doctors also formulated MediGlow a cutting edge dermatology tested skincare range that delivers high efficacy and focuses on prolonging the results from aesthetic procedures.On top of preventing skin aging and maintain overall skin wellbeing, these medical grade products also work well with post aesthetic procedures to sooth and calm the redness and swelling.
Being result driven, we give no strings attached free consultations personally by our doctors to assess our clients' requests. Based on 35 years of combined aesthetic experience, our doctors determine the best suited treatment to deliver a liberating experience with visible results that is wallet-friendly.
Be it aesthetic make overs or subtle enhancements, our team is ever ready to meet our clients' expectations.
We stand out amongst other aesthetic clinics because we believe in investing into people; starting from our team, to impacting our client and then to the community through the "ASKS" culture.
To own a serving heart towards clients.
Perceptiveness of feelings towards client needs.
Our humble willingness to learn at all times.
Practice always makes perfect through continuous innovation.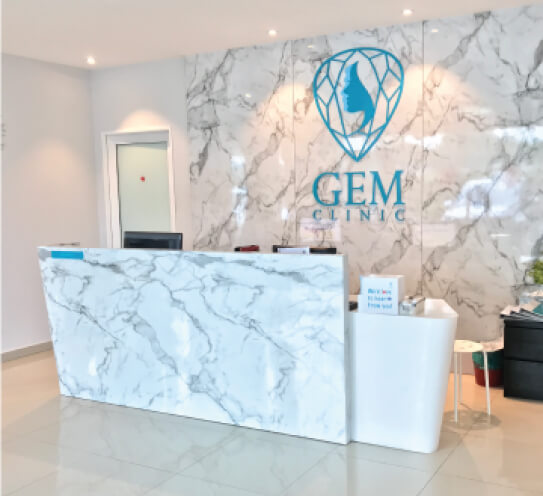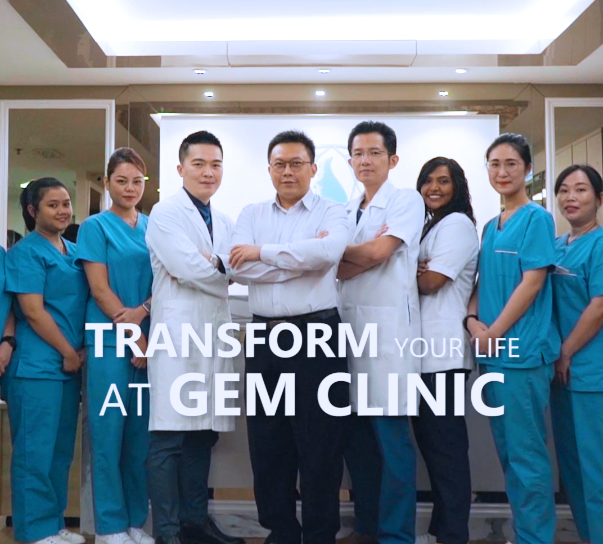 Ensuring Quality of Standards
We always maintain a high quality standard in aesthetic industry by believing and practicing our company's VIRTUES. They form the foundation for our team to flourish and grow strong to where we are today.
5S Clinical Practice Principles
GEM Clinic runs a tight ship with our "5S Clinical Principles"
Award Winning Aesthetic Clinic