From around the age of 25 the first signs of aging start to appear and become noticeable on the skin. Over time, the skin no longer looks as plump and smooth as it once did.

Wrinkles

Saggy Skin

Dry Skin

Crepey Skin

Age Spots
Collagen and Elastin reduction
Collagen and elastin provide structure to the skin which help maintain the firmness and elasticity of our skin. After the age of 20, the skin begins to lose its natural collagen and elastin. When this occurs, signs of aging such as fine lines, wrinkles, saggy skin and jowl start to appear. 
Fat pads below the skin give each individual their unique facial contour and volume. Loss of fat pads causes sagging skin, loosening skin, wrinkles as well as hollow temples and cheeks.
As we age the skin becomes thinner and produces less sweat and sebum. This can make the skin prone to conditions related to dryness, such as roughness and itching. The skin is also more likely to crepe and wrinkle. Thus, losing the radiance we associate with youthful skin. 
As aging is a natural process, our aim is to reduce visible signs of skin aging and prevent premature skin aging by increasing collagen and elastin production.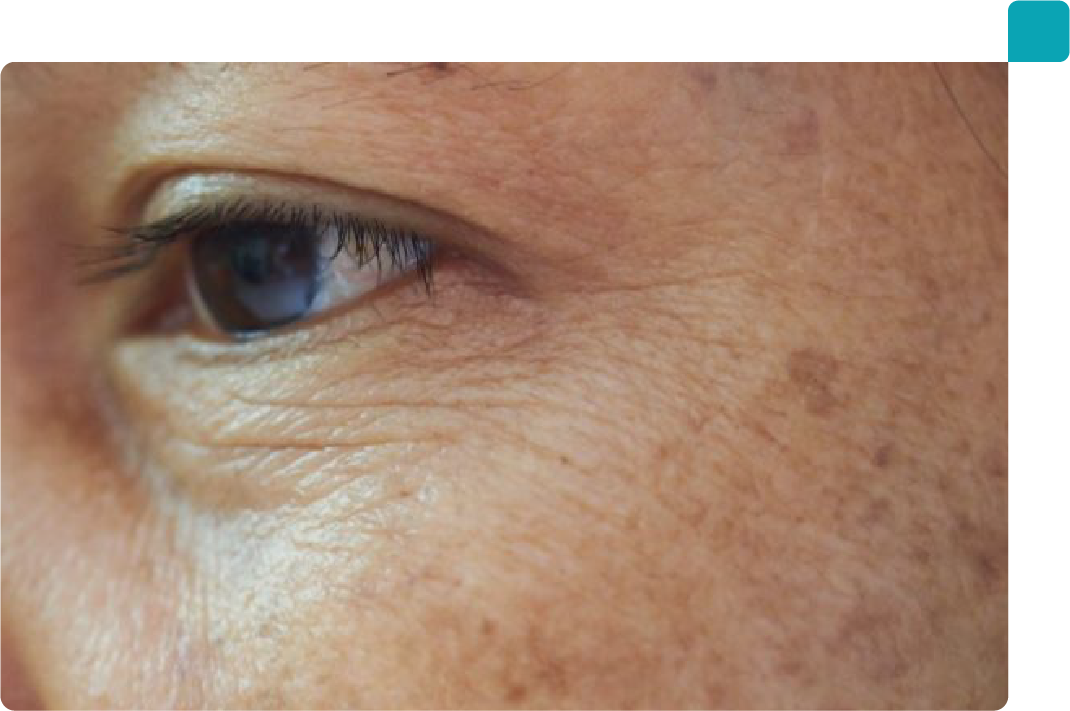 Fine lines & wrinkles are often one of the very first signs of aging. Fine lines are shallow lines that are superficial and closer to the skin's surface while wrinkles are deeper. As we age, fine lines may turn into wrinkles.
Our wrinkles treatment is the ultimate solution to rejuvenate your skin and bring back its youthful glow. Our advanced treatment is designed to target fine lines and wrinkles, leaving you with smoother and more radiant skin. Using the latest technology and techniques, our experienced professionals will carefully assess your skin's needs and create a personalized treatment plan that will deliver results you can see and feel. With minimal downtime and maximum efficacy.
Saggy skin is a condition where the skin loses its elasticity. A firm skin can stretch and return to its original form easily while saggy skin is the opposite.
Being results driven, GEM Clinic provides FREE consultation personally by our doctors to assess client's concerns. Our doctors will determine the best suited treatment to deliver a liberating experience with visible results that is wallet-friendly!