Intralesional Steroid Injection
Intralesional steroid injection is a powerful anti-inflammatory solution to suppress keloid and hypertrophic scar tissue and reduce its appearance.
Flatten keloid/hypertrophic scars

Reduce size of scar

Stop keloids from growing

Reduce pain and itching
How does Intralesional Steroid Injection work?
Intralesional steroid injection works by breaking the bonds between collagen fibers that cause keloid and hypertrophic scars. It also prevents further formation of scar tissue by reducing inflammation and slowing excess collagen production. This has the effect of softening and flattening scars, helping them blend in with the surrounding tissue.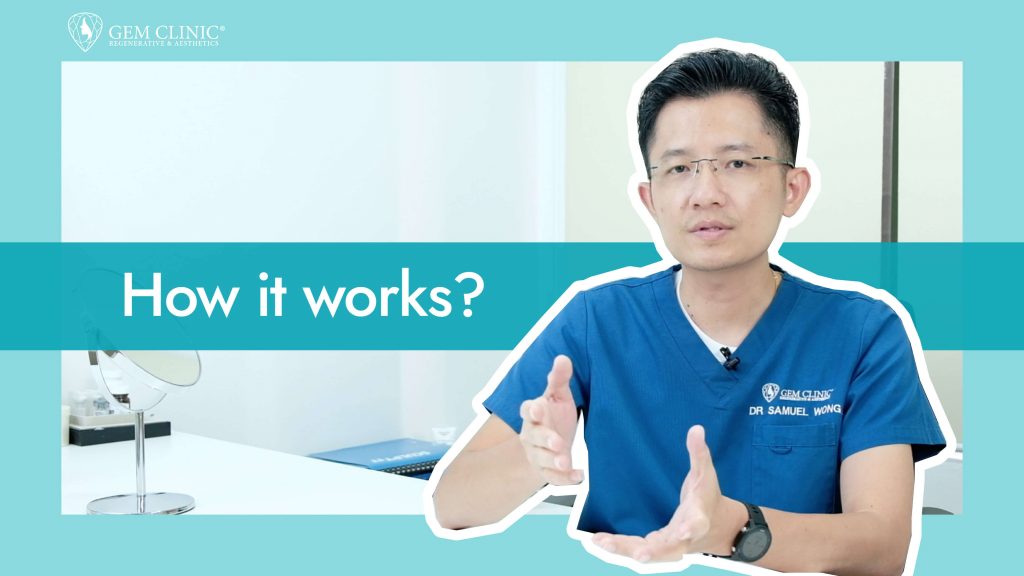 By booking a FREE consultation with us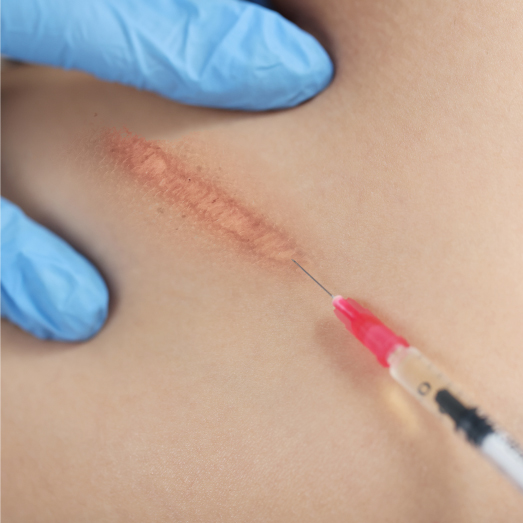 About intralesional steroid injection
Hypertrophic and Keloid scars are raised scars due to abnormal excessive wound healing/collagen. Intralesional steroid injection will help to suppress inflammation and reduce the amount of collagen in the skin to improve the appearance of scar.
GEM Microlaser is the gold standard collagen stimulation laser which is time tested and proven to reset and renew problematic skin. 
Platelet-rich plasma(PRP) therapy is a type of regenerative collagen induction therapy where we use patient's own blood to promote healing and stimulate natural growth of the skin tissues.
Frequently Asked Questions
During the procedure you may feel some discomfort. Numb cream will be applied to ensure maximum comfort. However if you have low tolerance to pain, local anesthetic may be combined with steroid solution to further reduce pain/discomfort.
Depending on the size and severity of the scar, typically 5 sessions are needed every 4 to 6 weeks. 
This procedure is best done by an experienced doctor because of the possible side effects which are skin thinning, skin atrophy(depression or pitting in the skin), and hypopigmentation. However, these are usually temporary and will improve after stopping the treatment.
Being results driven, GEM Clinic provides FREE consultation personally by our doctors to assess client's concerns. Our doctors will determine the best suited treatment to deliver a liberating experience with visible results that is wallet-friendly!