Dermal filler also known as 'liquid facelift' is a gel-like substance injected beneath the skin where the main ingredient is Hyaluronic acid (HA), a naturally occurring substance in the body.
Treat static wrinkles
Restore volume loss
Facial sculpting
Treat under eye conditions (eye bags, dark circles)
How does Dermal Fillers work?
Dermal fillers works in two ways:
Dermal fillers is injected into the dermis to help fill in and provide volume to sunken skin and wrinkles on the face. Thus, the skin becomes firmer, smoother, and younger-looking.
Dermal fillers is injected deep into the muscles and targets strategic areas of the patient's bone structure. This will help contour and reshape areas such as the chin, nose and jawline while adding volume to achieve more definition. Giving the overall appearance a more 3D look.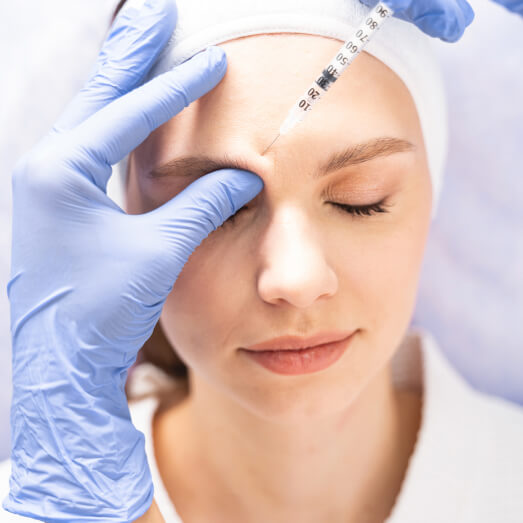 AestheFill is an emerging trend of injectable filler that stimulates collagen production in the deep dermis for firming, lifting and improvement of overall skin quality.
No-fake Botox is a GEM Clinic botox treatment that uses a protein called Botulinum toxins to relax wrinkles formed from facial expressions.
Profhilo treatment is an injectable skin remodeling which uses 100% pure hyaluronic acid(HA). It contains two types of HA that work together to address signs of aging skin naturally by stimulating four different types of collagen and elastin in our body. As a result, it helps to diminish the appearance of fine lines and wrinkles. 
Frequently Asked Questions
Being results driven, GEM Clinic provides FREE consultation personally by our doctors to assess client's concerns. Our doctors will determine the best suited treatment to deliver a liberating experience with visible results that is wallet-friendly!